THE BIKE AND HIKE TOURS COMPANY – (PROFILE)
The need to move out of ones environment to explore what Nature has provided in and around the horizon cannot be over emphasized.

Unfortunately this idea of exploring nature has not caught up within the Ghanaian Culture. Of late however, some two decade ago, and with the nations wide promotion of tourism both foreign and local people are becoming interested with the fun.

A Swiss Hans Bettschen envisaging the profitability and good services to mankind established the BIKE AND HIKE TOURS COMPANY at ABURI some 24 miles from the Capital Accra on the COOL HIGHLANDS.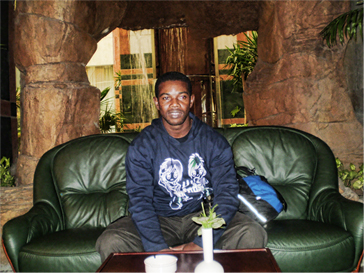 SAMUEL KOFI SARKWAH with his wonderful experience on the bike and its repair, understudied Hans as a local attendant for 5 years and when Hans decided to leave the country finally; KOFI the local Guide and Bike Mechanic seeing how serviceable the industry was to both tourist and the local people, decided to maintain and improve upon it by raising funds to buy up the industry in 2005.



With the uniqueness of this venture in Aburi or Ghana Bike and Hike Tours appear in various advertisements – "Okyeame" a U. S. Embassy Publication, Loma book international a Canadian publication and many other Website –
www.responsibletravel.com,
www.ghanawebghanatelephonedirectory.com
,www.ghanabusinessregister.com,
www.muchbetteradventures.com,
www.virtualtourist.com
, www.everytrail.com
, www.berezny.com
, www.tripadvisor.com
, www.domaincom.org,
www.zimbio.com
, www.the195.com
, www.churchinthepeak.org.uk
, www.ghanavakanlie.come2me.nl/index.php?.id=45163
www.goldentulipaccra.com a leading "4star" hotel in Ghana,
www.manuelm.org/ghana/
, K. L. M website
www.africanrainbow.net
, www.ugodeal.com
http:/home.online.on/~r-nyga/biking060226/index.html,


Guide books to Ghana and Africa have provided space for Aburi or Ghana Bike and Hike Tours that provide further information:- these books include Bradt Travel guide, Lonely Planet, Rough Guide, No More worries Ghana, Petit – fute Country Guide, Official Ghana Tourist Guide Reisefuhrer ghana Von jojo Cobbinah by (PETER MEYER VERLAG) and many other.
Customers who take advantage of this sport and leisure, being impressed about the services provided and the pleasure they enjoy after such tours do communicate expressing their joy and gratefulness.
To access Aburi or Ghana Bike and Hike tours you may find them at www.ghanabike2.com or Email- Kofi at: ghanabike2@yahoo.com or kofi@ghanabike2.com and have fun, Tuesdays and Wednesdays you have to call before attend to you
Tel:
(233) (0) 244209587 / (233) (0) 277666018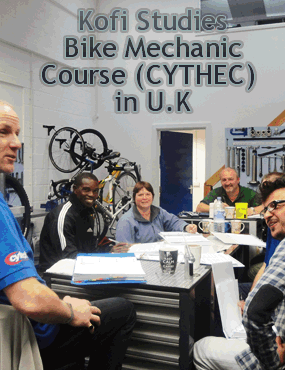 Our Branches